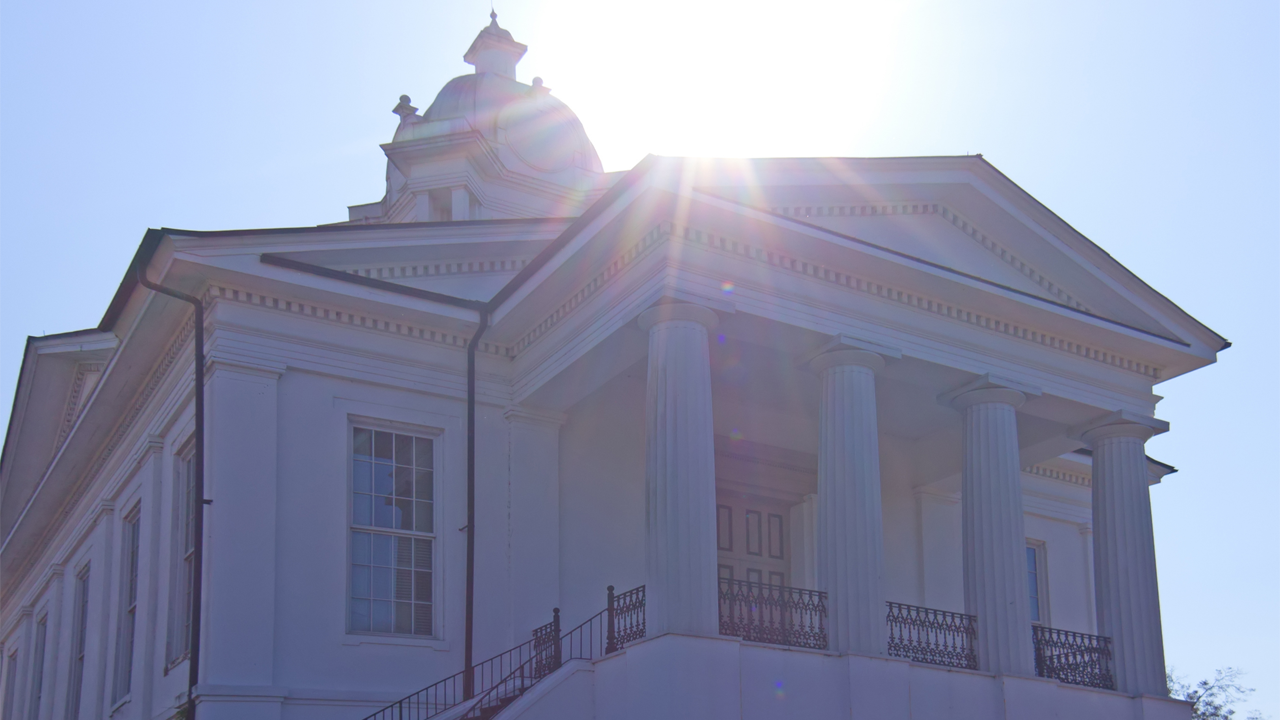 The Economic Benefits of Historic Preservation in Rural America
Local city government is always where policy meets reality.  And ironically, local city government is the place where the deficits of the public administration system are most glaring.  One policy that has surfaced over the last decades is the use of historic preservation ordinances and policy to help alleviate the problems affecting economically depressed areas of urban and rural communities.  A policy is not practical unless it can be implemented with the resources available.
Over the last four decades, small rural city centers have experienced a sharp decline in their economies.  Most have identified the move towards "big box" stores as one of the major influences in this decline.  In response to this, one of the trends in these small rural communities has been to use historic preservation laws and ordinances to help stabilize property values and encourage use of these often-desolate parts of the community (Rykema 2005).
Historic preservation allows a community to hold on to those things that it may deem valuable.  Often times the value of such items is immeasurable.  Beyond this, preservation also helps a community to become efficient in its use of resources as well as more thoughtful in its policy approaches.  But does historic preservation have any tangible economic benefits to small rural communities?  This question leads me to the following hypothesis:  historic preservation policies have a measureable, positive effect on the local economies of small rural communities.
History
With the start of the suburbanization of America in the 1950s, urban cities have had to face a myriad of economic problems caused by the shift in living patterns that suburbanization has brought about.  The changes in the economy as well as population distribution due to suburbanization are often referred to as urban sprawl.  Urban sprawl can be defined as "the process in which the spread of development across the landscape far outpaces population" creating scattered developments with poor access that don't have a "well-defined" activity center "such as downtowns and town centers" (Reid, Rolf, & Chen, 2002, p. 3).  The affects of suburbanization have also been felt by small rural communities.  The pattern of economic decline in many small cities has been similar to that of Rome, a town of 30,000 located in Northwest Georgia.  A case study on Rome commissioned by the Athens-Clarke County Planning Department (1997) found that the city's economic hardships began during the early 1970's. Rome began a steady economic decline in its central business district that continued into the 1980's as businesses moved into or near newly-constructed malls and shopping centers. As attempts were made to turn the tide of economic decline, a relationship between heritage conservation and economic redevelopment was noticed (Rykema 2005).  The older, historic areas of the local community were the places that had bared the brunt of the economic decline of the 1970's.   Smart growth initiates promoted reuse of deteriorating areas so as to make more efficient use of available land while at the same time reduce some of the stress on the infrastructure of a city.  By increasing residential density, diversifying the mix of homes and jobs, and making neighborhoods more accessible and walkable; smart growth initiatives try to aid a community reach a level of sustainable development (Reid, Rolf, & Chen 2002).  These goals are closely aligned with Heritage conservation which also promotes the reuse of property in order to preserve the character and aesthetics of a community (Rykema 2005).
Rural Towns
In 1997, the Athens-Clarke County Planning Department in cooperation with the National Trust for Historic Preservation studied the effects of historic preservation initiatives on the local economy of three rural communities in Georgia—Tifton, Athens, and the aforementioned Rome.  The studies focused on real estate activity, construction activity, and commercial activity in each community to see if historic preservation had made a tangible economic impact on the communities. The towns were selected as being representative of their particular area of the state.  Tifton, Georgia is a town of about 15,000 people located in southern Georgia with mainly an agrarian economy.  Athens, Georgia is a college town home to the University of Georgia while Rome, Georgia was once a thriving distribution center for cotton and timber due to the local network of rivers and streams.  Residential and commercial areas in a historic district were compared to similar non-designated residential and commercial areas within the same town.  This was done in order to control for dissimilar economic factors that influence each of the towns (Athens-Clarke County Planning Department 1997).
Effects of Development
The tax assessment values of properties of similar age within locally and nationally designated districts were compared with properties of similar age outside historic districts to see if the property values of designated districts increased at a faster rate than non-designated districts.  The tax data was collected for the properties from the early 1980s until the mid-1990s and the values were adjusted for inflation.  In each town, the designated areas noticeably outperformed the non-designated areas.  And in areas where there was a decline, the designated areas rate of decline was less than that of comparable non-designated areas. During the period studied in Tifton, the designated area of Chestnut's property values grew 15.62% from 1992 until 1996 as compared with a growth rate of only 6.42% in the non-designated Belmont area.  Along with this the downtown saw a growth of 25.41% during the same period.  Athens experienced a 47.75% growth in value in the historically designated Woodlawn and Boulevard areas over a twenty-two year period while some non-designated areas only increased by 4.5%.  On average, the property value of designated districts doubled that of non-designated districts according to the Athens-Clarke County studies (1997). The studies also showed a two-pronged benefit to construction activity. Construction activity was measured through interviews with local contractors as well as evaluation of recorded building permit and fee data available. First, there was the natural increase in construction projects to renovate buildings. Secondly, there was an increase in construction activity because property owners in designated areas are more likely to implement projects in an effort to protect their investment. This is highlighted by the Tifton study which noted that over an eight-year period 72 projects totaling $615,967 were started in designated areas while only 37 projects totaling $280,614 were started in non-designated districts. From 1984 to 1995 in Rome, Georgia, commercial rehabilitation projects in designated districts accounted for more than half of rehabilitation dollars. When you couple this with the state and federal tax incentive programs, rehabilitation projects injected more than $12 million in the Rome community. A secondary effect of construction is the increase in revenues from business license fees, property taxes, and sales taxes as people and businesses start to occupy the renovated spaces.
Heritage Tourism
Over the last twenty years there has also been a steady increase in heritage tourism.  In 1996, tourist spent over $453 million dollars on historic-related activities in Georgia.  The heritage tourist, on average, stays two nights longer and spends approximately $250 more per trip than the average tourist (Leithe & Paticia 1999).  In Florida, heritage tourism is credited with generating $3.7 billion in 2000 alone.  This equated to the creation of over 100, 000 jobs, $2.3 billion in income, and $580 million in state and local taxes (Florida Department of State 2002). The work in these studies seems to support the idea of historic preservation as an economic development tool.  These initiatives promote efficient use of land and resources while developing a sense of ownership in the community.  Preservation also allows local communities to share their unique heritage with the world stimulating interest and tourism which helps a community sustain itself.
Bibliography
Athens-Clarke County Planning Department. (1997). 
A Case Study:  Rome, Georgia
. Retrieved September 22, 2007, from
http://www.athensclarkecounty.com/~planningdept/hpecon2.html
Athens-Clarke County Planning Department. (1997). 
A Case Study:  Athens, Georgia
. Retrieved September 22, 2007, from
http://www.athensclarkecounty.com/~planningdept/hpecon.html
Athens-Clarke County Planning Department. (1997). 
A Case Study:  Tifton, Georgia
. Retrieved September 22, 2007, from
http://www.athensclarkecounty.com/~planningdept/hpecon3.html
Rykema, D. (2005, March 3). 
Economics, Sustainability, and Historic Preservation
.  National Trust for Historic Preservation Online.  Retrieved September 20, 2007, from
www.nationaltrust.org/advocacy/case/Rypkema_Speech_on_Sustainability_in_Portland.pdf
Reid, E., Rolf, P., and Chen, D. (2002). 
Measuring Sprawl and Its Impact
.  Smart Growth America Online.  Retrieved October 9, 2007 from
http://www.smartgrowthamerica.org/sprawlindex/MeasuringSprawl.PDF
Florida Department of State. (2002, September). 
The Economic Impacts of Historic Preservation in Florida
.  Retrieved September 28, 2007 from http://
www.law.ufl.edu/cgr/pdf/historic_report.pdf
Leithe, J. & Paticia, T. (1999). 
Profiting from the Past: The Economic Impact of Historic Preservation in Georgia
.  Government Finance Officers Association of the U.S. and Canada. Webb, L. (1997). 
The Economic Impact of Local District Designation: A Comparison of Two Atlanta Neighborhoods
.  Athens, GA:  University of Georgia. Bigley, J. (1992). 
Georgia Association of Museums and Galleries:  Institutional Economic Impact Study
.  Statesboro, GA:  Department of Recreation and Leisure Services, Georgia Southern University. Green, B. & Wilkes, L. (1997 June 23). 
Downtown Tax Base Study
.  Atlanta, GA:  Office of Downtown Development, Georgia Municipal Association.